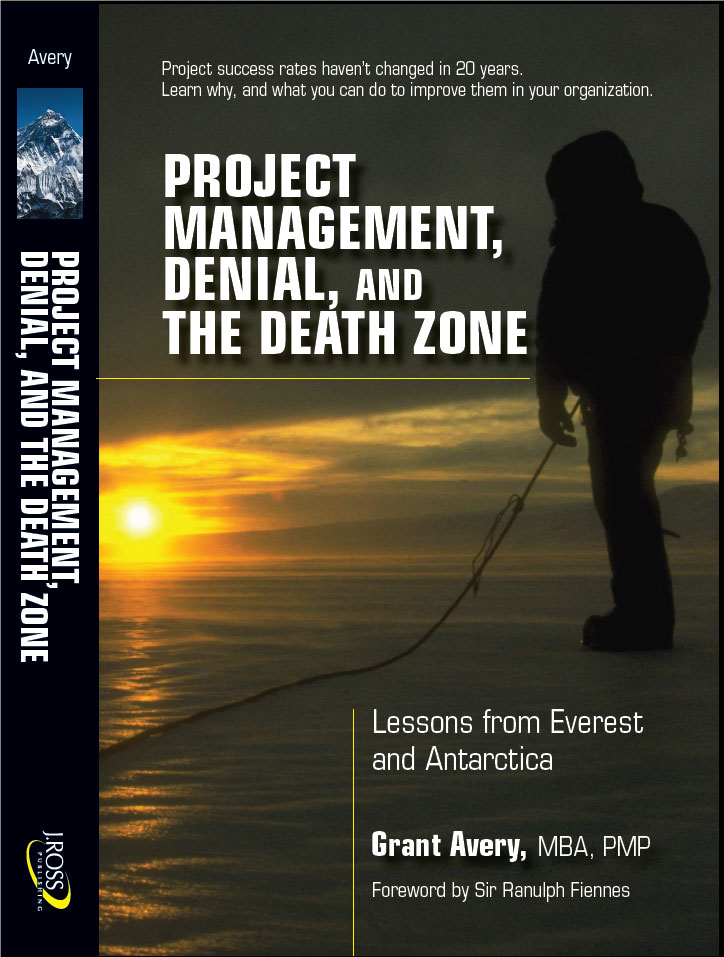 Grant Avery, Outcome Insights' Principal and Lead Reviewer, is the author of the award winning and academically acclaimed "Project Management, Denial, and the Death Zone" (JRoss Publishing Inc 2016) with foreword by Sir Ranulph Fiennes.
Project success rates haven't changed in 20 years… Learn why from this book, and what you can do to improve them in your organization.
This title has been recognized by the global PM community for its contribution and ingenuity. It has received the following industry honours:
Nomination for the prestigious PMI David I. Cleland Project Management Literature Award.
Winner of the 2016 RiskNZ National Awards of Excellence Exemplar Award (RiskNZ is the peak sector and professional body in New Zealand bringing together those people and organisations managing risk).
Chosen as The Book of the Month in PMI's inaugural Projectmanagement.com Book Club.
For an excellent precis and reviews of this book please visit: